News
Adele swears by expletive phone app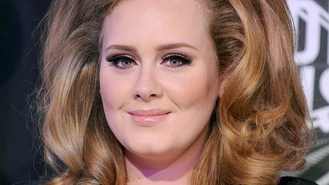 Adele has revealed she hunted for a mobile phone app that allowed her to swear when she couldn't talk.
The Someone Like You singer was told by doctors to rest her voice completely for five weeks after having laser surgery to cure a haemorrhage on her vocal cords last year.
But she told Anderson Cooper on US show 60 Minutes she still managed to use expletives, as she loves to swear.
Adele said: "It was really hard. I love talking!
"I had a notepad and I also had an application on my phone that you type the words into and it speaks it.
"But the great things is, most of them you can't swear on, but I found this one app where you can swear, so I was still really getting my point across!"
So she may want to have a few words with Karl Lagerfeld after he called her "a little too fat" in a recent interview.
The 23-year-old singer is happy with the way she looks, and recently told People: "I've never wanted to look like a model on the covers of magazines. I represent the majority of women and I'm very proud of that.
"I'd lose weight if I was an actress and had to play a role where you're supposed to be 40 pounds lighter, but weight has nothing to do with my career.
"Even when I was signing [a contract], most of the industry knew if anyone ever dared say [lose weight] to me, they wouldn't be working with me."
Source: music.uk.msn.com
Added by AutoAdmin
769 views