News
Lott took 'risk' with new album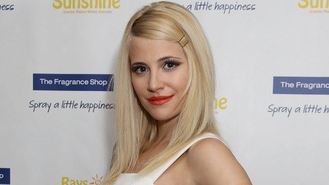 Pixie Lott says her new album felt like a gamble, because she has moved away from pop and dance tunes.
The 23-year-old singer is releasing her self-titled third album on August 4, which will showcase a more soulful sound from her chart hits, Mama Do (Uh Oh, Uh Oh) and All About Tonight.
"I really set out to do this album. This is the album I've always wanted to make in the way it's very soulful," she said.
"It's my favourite style to sing and listen to. In the last album, I did veer away and do some dancey songs but I didn't want to do that with this one. I said to myself, I want to stick with this sound and make sure I stay true to it."
She added: "It might have been more than a risk than my last album but I'm pleased that I have done it."
Pixie, whose full name is Victoria Lott, admitted the record feels more grown-up than her previous offerings.
"It's a more mature sound. I wanted to make an album that was a fresh take on (soul) - still current and pop, but with a heavy influence of soul," she said. " I can't wait for people to hear it, because it's been a couple of years. It's exciting. It's been a long time coming."
The songstress said she has been influenced by her favourite soul stars.
"The singers I listen to the most include Otis Redding and Candi Staton - they're old-school singers but I think they're amazing," she said. "There's loads of amazing artists around at the moment - Bruno Mars has that vibe about him."
Source: music.uk.msn.com
Added automatically
994 views