News
Justin Bieber: 1D took album release date for publicity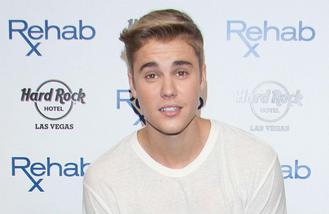 Justin Bieber believes One Direction took his album release date for extra publicity.
Last month, the 21-year-old star announced his new album 'Purpose' would be out on November 13 and just weeks later, the boyband revealed they would also be releasing their fifth studio album 'Made In The A.M.' on the same day meaning the two acts will go head-to-head in a chart battle.
Opening up about the band's choice of release date, he said: ''They're not really going on the road much, but we're talking about them right now, so it gives them some promo, right?
''So, that's probably why they did it ... I think it was strategy on their part because my release date was first.''
Despite the four-piece group's choice, Justin said he's ''excited'' for the chart fight to commence to see whose record performs better.
Speaking to New Zealand' 'Smash! The Edge', he added: ''But whatever. It's whatever. It's going to be fun. I'm excited to see what happens.''
The 'What Do You Mean?' hitmaker previously made light of the clash on Snapchat by suggesting the band should be scared about being trounced by his record.
With a terrified expression, he said: ''The face you make when you come out with an album the same day as Justin Bieber.''
Source: www.msn.com
Added by AutoAdmin
449 views