News
Chad: I've reined libido for Avril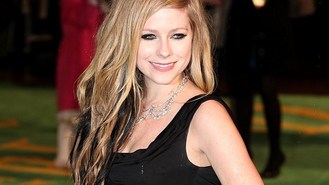 Nickelback's Chad Kroeger has confessed he has had to tame his wandering eye since becoming engaged to Avril Lavigne.
The Canadian rocker - who once famously described himself as a "walking penis" to Playboy magazine - got engaged to Avril, 28, this summer after dating for several months and has vowed to resist his groupies.
Chad told Men's Health magazine: "I don't think my libido has changed. I just think that my Rolodex has been confiscated. And I'm OK with that."
The 37-year-old musician also revealed fiancee Avril is not a fan of his music, and he is actually quite relieved, because he doesn't want her to hear the racy lyrics to his songs.
Chad said: "If a naughty Nickelback song came on, my fiancee would probably ask who it was. She'd be like, 'Who's this? This is good. I like it.
"I'm terrified that some day she's going to listen to some of the things I've written, and I'm going to have some explaining to do.
"There's going to be a whole question-and-answer period following that one."
Source: music.uk.msn.com
Added by AutoAdmin
1018 views