News
Taylor Swift allows her music to be streamed - but not by Spotify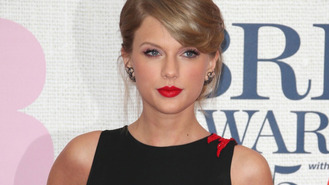 Taylor Swift is putting her music on Jay Z's subscription-based music service Tidal.
The Shake It Off singer pulled her catalogue from Spotify, saying that she was "not willing to contribute my life's work to an experiment that I don't feel fairly compensates the writers, producers, artists and creators of this music", last year.
But now she's put it on the site rapper Jay Z bought for 56 million dollars (£37.45 million) earlier this month, NME reported.
Taylor has previously said of removing her music from Spotify: "I felt like I was saying to my fans, 'If you create music someday, if you create a painting someday, someone can just walk into a museum, take it off the wall, rip off a corner off it, and it's theirs now and they don't have to pay for it."
Her most recent album, 1989, was a global hit in October.
Source: www.msn.com
Added automatically
833 views