News
Jackson 'addicted to pain medicine'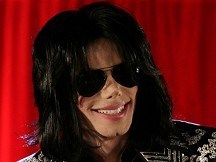 Medical records showed that Michael Jackson developed an addiction to a powerful pain medicine in the months before his death, an expert testifying for the doctor charged over the singer's death has told a jury in Los Angeles.
Dr Robert Waldman said the pop star was receiving "above-average doses" of the painkiller Demerol.
"I believe there is evidence that he was dependent on Demerol, possibly," he said, adding that he believed Jackson had an addiction to opioids by May 2009, the month before his death.
Jackson's personal doctor, Dr Conrad Murray, has pleaded not guilty to involuntary manslaughter. His lawyers argue that Jackson gave himself a fatal dose of the anaesthetic propofol, which they say he was taking as a sleep aid.
Dr Waldman said a symptom of Demerol withdrawal is insomnia. Jackson complained that he could not sleep as he prepared for a series of comeback concerts.
Murray's lawyers have suggested that the singer was undergoing withdrawal from Demerol before his death. None of the drug was found in his system when he died, but authorities found propofol throughout Jackson's body during a post-mortem examination.
Jackson received Demerol shots from his long-time dermatologist, Dr Arnold Klein, who has not been accused of wrongdoing and will not be called as a witness.
Murray's lawyers have yet to show evidence of how their theory that Jackson gave himself a fatal dose would have been possible. A key expert said he ruled it out completely, saying the more likely scenario was that Murray gave Jackson a much higher dose than he has acknowledged.
Prosecutors have portrayed Murray as a reckless physician who repeatedly broke the rules by giving Jackson propofol as a sleep aid. But jurors heard a different description of the doctor from several character witnesses on Wednesday.
One of them, Andrew Guest, said: "I'm alive today because of that man. That man sitting there is the best doctor I've ever seen."
Source: music.uk.msn.com
Added by AutoAdmin
806 views