News
Houston's daughter 'doing better'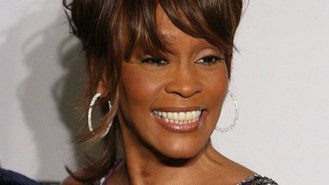 Bobby Brown has said his daughter Bobbi Kristina is doing "much better" after being hospitalised following the death of her mother, Whitney Houston.
The 18-year-old was taken to a Los Angeles hospital on Sunday after Houston's death the day before.
A source close to the family previously said the teen was treated and released for stress and anxiety.
In a statement, Brown said the family is providing "love and support" to Bobbi Kristina and pleaded for privacy. He said Houston's only child was still dealing with the tragedy and "would prefer to do it outside the public eye".
Meanwhile, the Los Angeles County coroner's office has issued subpoenas for medical and pharmacy records from Houston's doctors and medical providers.
Assistant Chief Coroner Ed Winter said the request is made in virtually all death investigations because it can shed additional light on how people died and whether they had any serious medical conditions. "We've already contacted a number of doctors with requests for records," he said.
Winter said that at this point, there is nothing unusual about how his office is proceeding with the Houston death investigation.
Investigators found several bottles of prescription medication in the Beverly Hills, California, hotel room where Houston died on Saturday. Winter has said they weren't an unusually large number. Detectives have declined to disclose which medications were found.
Authorities said an autopsy found no indications of foul play or obvious signs of trauma. Houston was underwater and apparently unconscious when she was pulled from a bathtub, officials said. It could be weeks before the coroner's office completes toxicology tests to establish the cause of death.
Houston died just hours before she was scheduled to perform at producer Clive Davis' pre-Grammy Awards party. Her family plans a private church service on Saturday in her hometown of Newark, New Jersey.
Source: music.uk.msn.com
Added automatically
1160 views