News
Gaga 'devastated' at concert blow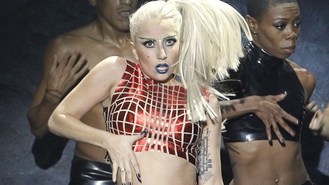 Lady Gaga has told fans she was "devastated" at having to cancel her sold-out show in Indonesia, following threats by Islamic hardliners who called her a "devil worshipper".
Controversy over the concert is a blow to the predominantly Muslim country's reputation as a tolerant, pluralist society that respects freedom of expression.
Some fans accused police - who refused to issue a permit over concerns about security - of buckling to the will of a small group of thugs.
"We had to cancel the concert in Indonesia," the 26-year-old pop diva tweeted to her followers after promoters acknowledged concerns about her own safety and that of her "Little Monster" fans if the show went ahead.
"I'm so very sorry to the fans & just as devastated as you if not more," she wrote. "You are everything to me."
Indonesia, a secular nation of 240 million, is often held up by the US and others an example of how democracy and Islam and can coexist. But a small extremist fringe has become more vocal - and violent - in recent years.
The most notorious, the Islamic Defenders Front, said Lady Gaga's sexy clothes and provocative dance moves would corrupt the youth.
They vowed to turn out at the airport by the thousands if Lady Gaga arrived. Others said they bought tickets so they could wreak havoc from inside the 52,000-seat stadium in the capital, Jakarta.
Police responded by denying the necessary permits. Then, after public outcry, they said they would reconsider - but only if Lady Gaga agreed to tone down her act. Instead, she pulled the plug on what was supposed to be the biggest stop on her Asian tour.
Source: music.uk.msn.com
Added automatically
975 views