News
Plan B apologises over T-shirt row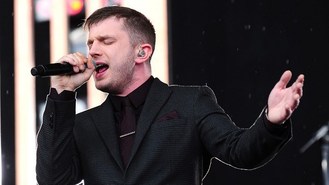 Plan B says he made a "mistake" after he posed for a photoshoot wearing a T-shirt which featured the name of a far-right, white-power band.
The chart star was pictured in a shirt he had made himself using an image from a book which included the name Skrewdriver written on a wall.
But the star - whose real name is Ben Drew - said he was "ignorant" about the band's history as a neo-nazi skinhead group.
The name was scrawled on a wall in the background of a picture which photographer Gavin Watson took of his brother Neville and was published in his book Skins And Punks. He wore the shirt in a photoshoot to accompany an interview for free magazine Shortlist.
Ben said: "I was ignorant to the existence of the band Skrewdriver. I don't listen to music like that so I wouldn't know the names of bands that make that music."
He went on: "The minute I found out what the words on the T-shirt meant I was angry with myself for not questioning them.
"The T-shirt is not official nor is it on sale anywhere. It was of my own doing and therefore it is my mistake, but that is all it is."
A music website mistakenly identified the figure in the photo as an associate of the group, but has since apologised for the error.
Ben said he liked Watson's photos because they depicted "demonised youth of the past".
He added: "Just like my generation of young people are demonised in the media to all be hoodie-wearing thugs and chavs so were the skinheads in the 80s. Not all of them were racist but because some of them were, the rest were all tarred with the same brush."
Source: music.uk.msn.com
Added by AutoAdmin
653 views