News
Elkie: I won't keep singing forever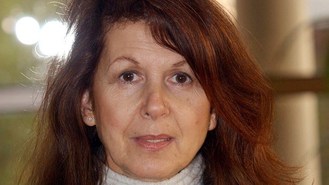 Elkie Brooks has confessed she doesn't want to be one of those music stars who keeps performing when they've lost their talent.
The 67-year-old Pearl's A Singer star has been singing since she was 15, but has insisted she will retire when her voice starts to fail her.
Elkie said: "I'm singing very well now, but a lot of old people start warbling and I don't want to get to that stage.
"I'm very honest about the reason I have to keep going, it's financial. But a lot of people you see in the business must be so egotistical, because they're not as good as they used to be and surely they don't need the money, they've got bloody millions!
"I really can't do it for ever and there are other things I want to do. I'd love to do more aikido, go surfing. I just don't seem to have as much time as I'd like.
"There will come a time, but I can't see it happening for at least another five, maybe six years. We'll see what my fitness levels are like."
But she wishes she'd never dabbled with reality TV on 2003 show Reborn In The USA, which saw her compete against the likes of Sonia and Gina G to reignite her music career Stateside.
Elkie confessed: "My old man said I should never have done it, it was a very classless show and I think he was right. It's put me off reality TV, I don't need the money that bad!"
Source: music.uk.msn.com
Added by AutoAdmin
741 views