News
Troubled LeAnn sues over phone call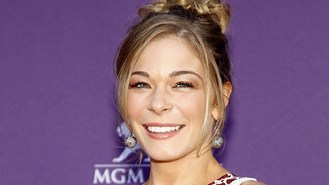 LeAnn Rimes is suing two women she claims illegally recorded a phone conversation with her and posted snippets online, a day after she sought professional help for anxiety and stress.
The singer is seeking more than 25,000 dollars (£16,000) in damages from Kimberly Smiley and her adult daughter Lexi for recording a phone conversation in March that ended up online on websites attacking the country singer.
Kimberly Smiley denied she posted the recording, saying she shared it with online acquaintances, one of whom played it for the ex-wife of LeAnn's husband, Eddie Cibrian.
"The whole thing is just ridiculous," she said. "It's just a celebrity who's too full of herself."
The invasion of privacy lawsuit came a day after the singer, 30, entered an inpatient treatment centre in what her publicist Marcel Pariseau described as an attempt to "learn and develop coping mechanisms".
Mr Pariseau said LeAnn was not seeking treatment for an eating disorder or substance abuse, adding that "while privacy isn't expected, it's certainly appreciated".
The recorded phone call occurred because a friend of LeAnn connected the singer and Ms Smiley to try to stop some negative online postings, according to the lawsuit and an interview with Ms Smiley.
It is illegal in California for a party to record a phone call without the other person's knowledge.
"The making of the unauthorised recording and the posting of it and edited excerpts of it on various websites have resulted in a public and damaging depiction of Ms Rimes, have harmed her reputation and personal relationships, and have caused her emotional distress," the lawsuit states.
LeAnn and Eddie Cibrian were married in April 2011 and their relationship has remained a subject of tabloid fascination.
Source: music.uk.msn.com
Added by AutoAdmin
931 views