News
Chipmunk hurt in quad bike crash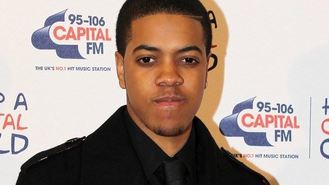 Rapper Chipmunk has said he's thankful to be alive after being injured in a quad bike crash.
The Champion singer revealed on Instagram that he hurt his leg, suffered cuts all over his body and had to have 12 stitches in his head when he was treated in Malia after crashing the bike.
Chipmunk, who shared pictures of his injuries, said: "Quad Bike crash full speed on a 400cc that looked like a scene out of Final Destination meets Fast & Furious. Came out with 12 stitches to the head... Grazes all over my body... And no use of my right leg. But can move my toes a lil.
"My experience in hospital in Malia was HELL but I wasn't tryna stay there man. So I forced my way back in a wheel chair and that."
The star said he had been hoping to fly to LA to finish up work on some music and was "gutted" he couldn't go, but added: "Same speed I'm just merciful to be alive. I know people that have died from bike crashes... They been speaking to me the past couple days."
He went on: "Was fully on recording still wheel chair or what ever but i guess it weren't my time to die but it's defo a sign maybe I'm not meant to go LA just yet."
Chipmunk, 23, went on to say that he ended up being rushed back to hospital to find his leg was infected and heavily bruised, which had led to him being unable to move it.
"Just praying on a smooth recovery man. #Believe&Achieve," he ended the message.
Source: music.uk.msn.com
Added automatically
888 views