News
'Sexist' videos need age ratings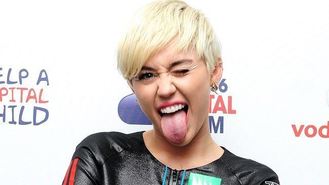 Videos from stars such as Robin Thicke and Miley Cyrus have been highlighted in a report calling for music videos to be given age restrictions like films and video games.
Women's groups have called on the Government to introduce age ratings, following what they claim are "misogynistic depictions of women" and "endemic racism" in videos by music artists such as Calvin Harris, Basement Jaxx as well as Robin and Miley, reported The Telegraph.
Sarah Green, of the End Violence Against Women Coalition which backed the report, said: "Some forms of media, such as television and film, are well regulated and our society accepts and supports this.
"Other forms like music videos are getting away with very little scrutiny and as such seem to be competing for who can most degrade and insult women.
"If the 'creative' people who make them won't stop this, regulators should rein them in and implement age ratings. More than 18,000 people have signed a petition calling for this."
The eight-page report found there was evidence that people who viewed misogynistic music videos had a greater tolerance of racism, sexism and even rape.
It said rap videos, in particular, were guilty of presenting women in a sexist way, often as "commodities" and sex objects, while b lack women were subjected to racist treatment by being "commonly portrayed as hypersexual", thus "invoking ideas of black women as wild and animalistic".
Dr Maddy Coy, the author of the study, said: "This paper sets out what is known about music videos - that sexist and racist stereotypes are endemic - and that this can be related to harm in the real world."
Robin released a raunchy music video for controversial hit Blurred Lines, while the video for Calvin Harris' No 1 track Summer features dozens of women in lingerie, bikinis and cut-off shorts.
Source: music.uk.msn.com
Added automatically
931 views