News
Swift reveals dancefloor 'triumph'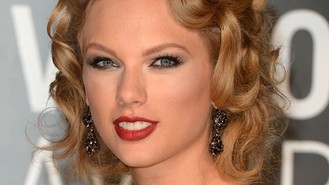 Taylor Swift has spoken of the "complete triumph" she felt when her friend Ed Sheeran texted her from a nightclub to say one of her songs had been played several times.
The American singer, known for her songs about break-ups and former loves, said she has always wanted to do a song that made people dance.
"Ed texted me last night," she told The Sunday Times Culture Magazine, "and went, 'I'm in a club, it's 3am, they've played Shake It Off three times in the three hours I've been here.'
"And I had this feeling of complete triumph, of victory. I've always wanted to write a song that people would dance to.
"I've done songs that people have sat and listened to, and reflecte d on the thoughts it produced in them; or songs people would cry to when they were going through a break-up.
"But to do a song where people's first instinct is to dance, oh, I've wanted that for so long."
The 24-year-old star said she and Ed would not be on stage if they did not write their own songs.
"There would be no reason to be. The addiction we have is that connection. We have spent so much of our lives alone and feeling misunderstood," she said.
Taylor said when thousands of fans know the words to your songs there is an "overwhelming feeling of camaraderie".
Shake It Off reached number 2 in the UK singles chart, and topped the Billboard Hot 100 in the US.
Source: www.msn.com
Added automatically
1003 views