News
Nick Jonas Prepared To Quit Twitter Over Trolling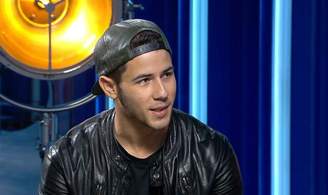 Nick Jonas has told Sky News he would quit Twitter if online abuse towards him escalated.
The singer, who has over nine million Twitter followers, said he has had "many" bad experiences on the social networking site.
"You would never walk up to someone and say some of the things people have said to me and others," he told Sky News' Entertainment Week.
On considering taking time out from Twitter, he said: "You always have to put those lines in place for yourself, and stand up for yourself, and sometimes that means closing the doors.
"I've had many friends in the public eye who say 'enough enough, I'm out' and they leave Twitter."
He said the lengths some trolls went to was "out of control", adding "it becomes really tough when it affects the people in your life, your friends your family, relationships".
The 22-year-old has embarked on a solo career following the end of The Jonas Brothers.
He said leaving his older brothers behind was "tough" but it was "the right move".
Known for his squeaky clean image, Jonas has taken on an edgier sound, and look, for his new single, Chains.
He said the song echoes the feelings he has had coming out of his brothers' shadows.
"Although the song itself is about a relationship and love, my connection to it is stepping out, and feeling really liberated, and free, and breaking the chains as such."
In an attempt to further shed his teen image, the singer recently took part in a revealing shoot for Flaunt magazine after bulking up for new TV series, Kingdom.
"The whole shoot is kind of a tribute to Mark Walhberg's iconic shoot for Calvin Klein back in the nineties," he said, slightly embarrassed. "We had a good time, it's very light-hearted."
Source: www.msn.com
Added automatically
927 views