News
Idina Menzel defends her New Year's Eve performance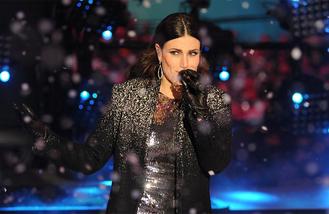 Idina Menzel has defended her ability to perform live. The 'Frozen' star came in for some severe criticism for failing to hit a note at the end of 'Let It Go' on New Year's Eve in Times Square, but she's responded to her critics by citing an interview she gave last year.
In the interview, which she's republished on her Twitter account, the 43-year-old star said: "There are about 3 million notes in a two-and-a-half-hour musical; being a perfectionist, it took me a long time to realise that if I'm hitting 75% of them, I'm succeeding." Performing isn't only about the acrobatics and the high notes: It's staying in the moment, connecting with the audience in an authentic way, and making yourself real to them through the music.
"I am more than the notes I hit, and that's how I try to approach my life. You can't get it all right all the time, but you can try your best. "If you've done that, all that's left is to accept your shortcomings and have the courage to try to overcome them."
'Let It Go' won the Academy Award for Best Original Song in 2014.
Source: www.msn.com
Added automatically
773 views