News
Mark Ronson has been working with a music legend - but which one?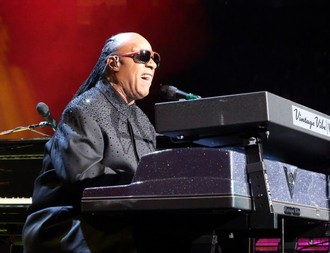 Mark Ronson has said after collaborating with his "hero" Stevie Wonder for his new album, he has been left wondering how to top it.
The Uptown Funk producer released album Uptown Special this week and said he had been keen to better his previous work, but now needed to think of something else to aim for.
He said: "I had Michael Chabon, my favourite author, write the lyrics, I wanted stories and you always want it to be better than anything else you've done so we did a lot of new things.
"I got Stevie Wonder on this album and that's really like my hero, so better find the next person now."
After a disappointing reception to his 2010 album Record Collection, Mark explained that he knew it was important to make Uptown Special a success.
He explained: "The only way to do that was to do the thing that I do really well, that maybe no one else does. So I had to think, 'What's my secret weapon, what's my superpower?'
"Looking back over the records I've done, the stuff that's worked the best is always live musicians, inspired by all my favourite black music from the Seventies, Eighties and Nineties, referencing the stuff I played in my DJ sets in New York when I was younger. Back then, it was disco classics, reggae, old and new hip hop and some house."
Mark's track Uptown Funk with Bruno Mars has spent five weeks at number one in the charts and has become the most streamed track of all time in the UK, but while keen to work together again, Mark modestly said it was up to Bruno whether they did.
"It's the best. It's beyond anything I really expected, it's crazy. That's for Bruno to say, but of course I would love to," he said.
Mark scored the soundtrack for new Johnny Depp comedy Mortdecai, which is in cinemas now.
Source: www.msn.com
Added automatically
735 views