News
Madonna: Getting 'high' never came naturally to me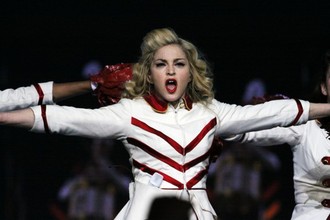 The star, 56, told Mojo magazine: "My problem is I don't have the stamina to take drugs. I feel terrible afterwards. I'm destroyed for days and days.
"I can't do anything and I don't want that inconvenience in my life. So I don't feel it's worth the price you have to pay," she said.
"Even when I was younger and in my 20s, trying this and that … I mean, I never really did that many drugs," she told the mag.
"I'm too big of a p***y. Also, I'm a dancer and I don't want to destroy my body. I want to feel physically good.
"So it never came naturally to me to get out of my brains or get so high that I couldn't get out of bed for three days. And that's what happened to me if I did anything."
Source: www.msn.com
Added automatically
783 views