News
Mark Ronson, Bruno Mars accused of plagiarism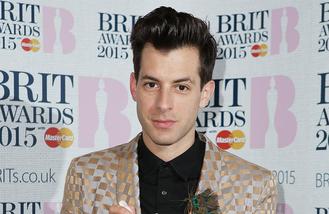 Mark Ronson and Bruno Mars have been accused of plagiarism.
The pair have come under fire from Serbian singer Viktorija - whose real name is Snezana Miskovic - who claims their chart-topping collaboration 'Uptown Funk' is a rip off of her 1984 single 'Ulice Mracne Nisu Za Devojke', which translates as 'Dark Streets Are Not For Girls'.
She said: "Their song 'Uptown Funk' contains 80 per cent of my tracks. How much of it are you allowed to take as inspiration for your song?"
Despite claiming the song is "80 per cent" hers, the 56-year-old star insisted she has not yet decided whether to sue them and instead just wants to have her contribution appreciated.
She told the Daily Star newspaper: "I'm in no hurry to sue them, these processes take a long time, and my life and career does not depend on lawsuits.
"For these lawsuits, there should be a lot of money, the lawyers are working on a percentage.
"If I still decide to sue them and I win, I have to figure out what to do with that money."
The news comes five months after Robin Thicke and Pharrell Williams were ordered to pay $7.3 million in copyright infringement due to similarities between their number one single 'Blurred Lines' and Marvin Gaye's 'Got To Give It Up'.
However, both Robin and Pharrell denied any wrong-doing and insisted they would battle the decision.
Their lawyer, Howard King, said at the time: "We owe it to songwriters around the world to make sure this verdict doesn't stand.
"My clients know that they wrote the song 'Blurred Lines' from their hearts and souls and no other source.
"We are going to exercise every post trial remedy we have to make sure this verdict does not stand. We look at it as being in the seventh inning of a game that could go into extra innings."
Source: www.msn.com
Added by AutoAdmin
372 views