News
Phil Rudd: I need five minutes with Angus to return to AC/DC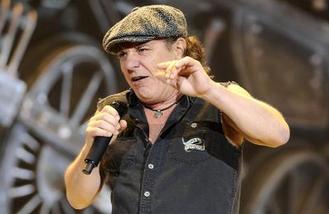 Phil Rudd thinks it will take "five minutes" to persuade Angus Young to allow him back in AC/DC.
The former 'Highway to Hell' drummer pleaded not guilty to breaching his home detention sentence after being arrested for drinking alcohol last month and eight days after he was given an eight-month home detention sentence for drug possession and making threats to kill.
Now, he thinks his bandmate and AC/DC guitarist will let him back in the band because "he knows" the band would be "better" if he was there and is determined he will return.
Asked if he is still in the rock band, Australian-born Phil said: "Me and everyone else says that, but that's not what Angus says. I don't want to upset Angus by saying the wrong thing. Me and Angus kicked serious ass and he knows if I was there, it would be better."
He told Rolling Stone magazine: "I know he knows that, because I've proven it before. Just give me five minutes in a room with him and I'll get my job back. I promise. I was doing hard personally and did some things I probably shouldn't have done. We've all got our cross to bear."
However, a spokesman for the band said there's no way he will playing on their forthcoming New Zealand tour.
A spokesperson said: "All I can say is that Phil will not be playing the New Zealand concerts."
Chris Slade who replaced Phil many years back will continue to be their drummer.
Source: www.msn.com
Added automatically
817 views