News
Mark Ronson feels 'past his sell-by date'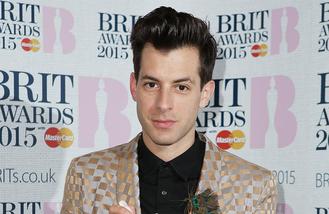 Mark Ronson feels like he's "past [his] sell-by date".
The 'Uptown Funk' hitmaker, who will turn 40 next week, has admitted he sometimes feels too old to be a popular musician but takes comfort in the fact other older musicians such as Pharrell Williams still manage to create chart-topping hits.
He said: "I'm so far past my sell-by date of what pop music is supposed to be.
"But, if you look at it, Pharrell and Daft Punk are around that age. So maybe there's something to be said for experience."
The DJ - who has collaborated with stars including Sir Paul McCartney and Amy Winehouse during his career - gained himself a worldwide hit single with 'Uptown Funk' earlier this year, but confessed the song was almost scrapped by himself and his co-writer and vocalist Bruno Mars because it was so tricky to complete.
He explained: "I've never worked so hard on a song.
"So many times, the song died a sudden death.
"We'd be working for two days straight and didn't like what was coming out. We couldn't get a verse, weren't sure what the chorus should be, or if it should have a chorus."
However, the track has gone on to rack up almost a billion views on YouTube and five nominations at the MTV Video Music Awards including Video of the Year, and although the ceremony is known for outrageous celebrity stunts, Mark is concentrating more on picking up trophies instead of getting people talking with his onstage antics.
He told New York Daily News newspaper: "Maybe because I don't have a stunt planned, I'd rather win.
"I'd sooner have a VMA than end up on TMZ."
Source: www.msn.com
Added automatically
1194 views