News
Dannii Minogue wants to make new music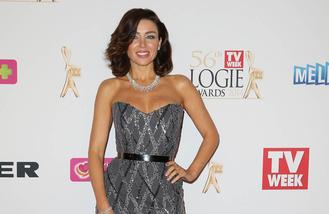 Dannii Minogue has "the bug" to make music again.
The 43-year-old Australian singer hasn't brought out a record since 2007's 'Club Disco' LP, but earlier this year she released a single 'Summer of Love' and after making her live comeback she has hinted she is eager to make another album, but is having to adjust to how the music industry works now.
She said: "I'm trying to take it all on board and navigate everything that's going on. I definitely have the bug again."
Dannii - who is Kylie Minogue's younger sister - has realised just how much the rise in digital music has transformed the way records are produced and promoted, but she believes one thing that hasn't altered is that it still "comes down to making music you love".
She told The Sun newspaper: "The music industry has changed beyond recognition since I last had a record out. It's all downloads and online now. But it still comes down to making music you love."
The 'Perfection' hitmaker previously said that something was "holding me back" from returning to her pop music career, but now she is "settled" she is ready to start again.
She said: "I've been wanting to do music for ages but something was holding me back.
"Now I feel really settled. I feel like I'm in a personal space where I can do it and it's going to be fun."
Source: www.msn.com
Added automatically
771 views