News
Jess Glynne rejected X Factor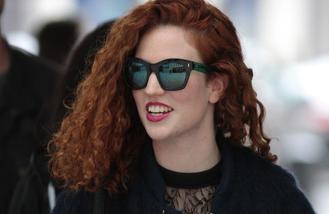 Jess Glynne rejected the opportunity to audition for 'The X Factor'.
The 25-year-old star has revealed she was approached by producers when she was 15 who begged her to try out for the singing competition, but she decided against the idea because she wanted to have full creative control of her career.
She explained: ''I just wasn't really feeling it. It wasn't really me. It was a great thing to see but also a great thing to walk away from. I was quite an opinionated girl, I still am, and I know what I want so I don't think it would have been the right thing for me. Some people do need that platform, and for some people it's perfect because not everyone enjoys the creative part, the writing and making the music. But that's my favourite part.''
Thankfully the 'Hold My Hand' hitmaker went on to sign a record deal with Atlantic in 2013 and will release her debut album 'I Cry When I Laugh' on Friday (21.08.15) and although she is thrilled to be doing what she loves, she admitted it does feel ''weird'' when she gets recognised while out and about with her pals.
She told The Independent newspaper: ''I still get overwhelmed by it. I don't see myself as a famous person.
''It's really strange. I do find it quite uncomfortable, people staring at me while I'm having a drink with my mate. But of course I deal with it, it's fine. When people come up and tell me they're such a big fan, it's cool. But weird.''
Source: www.msn.com
Added by AutoAdmin
490 views