News
Adam Lambert wants to do Glastonbury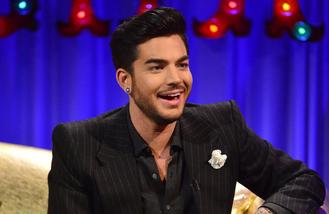 Adam Lambert wants to perform with Queen at Glastonbury.
The 'Ghost Town' hitmaker has toured the world fronting the rock band since 2011 and now wants to perform with them at the iconic British festival following rumours they are set to headline.
Speaking about the speculation, he said: "I mean why do we even care about the rumours baby? I don't know! That's the first time hearing of it so I don't know.
"If they invited me, yes of course I would."
The 33-year-old star's comments come months after guitarist Brian May hinted they'd been asked by saying the idea had been "put on the table" and said "it would be interesting".
He told BANG Showbiz: "No probably not. Look these things get put on the table, it would be interesting to do Glastonbury if we were an operational unit at the time.
"You see this year Adam's off doing his solo work at the moment so it wouldn't have worked. You only look at things that are possible logistically at the time."
But Adam only has good things to say about the band, which also features drummer Roger Taylor, and always has a "fun" time when he performs with the music stars.
Speaking on tonight's (16.10.15) episode of 'Chatty Man' on Channel 4, he said: "Roger is still a rock star. Roger likes the good drink, he loves his clothing and Brian is sweet and gentle and has humanitarian things he likes to talk about. It's lovely because we take a jet - it spoils me! It's fun because we talk about everything. They're amazing and really cool guys: great sense of humour and great stories that they tell from the past. It's good."
Source: www.msn.com
Added automatically
661 views