News
Cliff Richard to leave fans heartbroken as he 'steps away from music'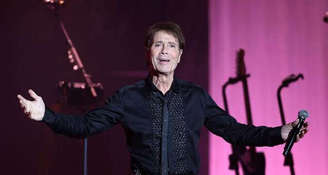 The chart-busting pop star, 81, quietly slipped out the news that he was "stopping" in a magazine on the other side of the world. Sir Cliff told Australian Women's Weekly: "I don't know if I ever want to retire. I don't mind stopping. "Fortunately in 2021 I did get to perform The Great 80 Tour.
"Stopping would mean that I could absolutely change my mind any time I wanted to, or phone my office and say, 'Can you get us a couple of nights at the Royal Albert Hall?'
"Retiring is not in my vocabulary, but stopping is good for me - I can work whenever I want to, if I want to."
The star, who has recorded 66 top 40 albums and 68 top 10 singles - 14 of them number ones - performed for the Queen at her Diamond Jubilee concert a decade ago.
He also holidayed with Princess Diana and has legions of fans and showbiz pals. But Sir Cliff named two stand-out achievements - receiving his knighthood in 1995 and becoming the first artist to have a top five album across eight decades in a row.
He admitted: "The honour from the Queen wasn't on my radar. Knights and Lords - those titles were given to businessmen, politicians, actors. But a rock and roll singer? Nah, it couldn't happen."
Turning to his chart record, he admitted: "I've got my fingers crossed it's not broken in my lifetime."
Sir Cliff also talked about his Australian pal Olivia Newton-John, whose breast cancer returned in 2013. They first met 50 years ago when she appeared on his TV series.
He joked: "She came to do one song and she stayed for eight shows - I couldn't get rid of her. When I talk to her on the phone I always hear, 'G'day Cliff, how are ya?' And she's always on an 'up'. I am so happy that she is a very, very close friend."
Source: msn.com
Added automatically
279 views