News
'We inspire each other!' West End star Kerry Ellis teams up with Sir Brian May for new album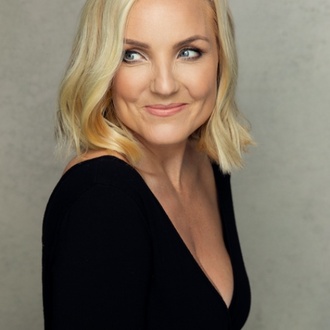 Kerry Ellis often feels "inspired" by Sir Brian May.
The 44-year-old musical theatre actress has worked with Queen legend Brian, 75, multiple times over the years after he first spotted her in the ensemble of 'My Fair Lady' in 2002 and the 'Bohemian Rhapsofy' hitmaker jumped at the chance to play on 'Battlefield', the lead single from her new album 'Kings and Queens.'
She told Hello Magazine: "I'm in my mid-forties now, so it was really important to make something I want to listen to. This album feels more laid back and relaxed. I played it to Brian with a nudge-nudge, wink-wink and he came back and said 'I'd love to play on it!' I make him laugh because it's as though we're from different planets, but we inspire each other because we're so different. "
Kerry - who since originating the role of Meat in Queen jukebox musical 'We Will Rock You' in 2002 has become known as one of the biggest stars of West End with leading roles in 'Wicked', 'Oliver!' and 'Cats' - has so far released 'Anthems', 'Kerry Ellis' and 'Golden Days' as well as EP 'Wicked in Rock' and went on to admit she likes to "challenge" herself , which is why she has now signed up to take on the role of Titania in Stafford's summer production of Shakespeare's 'A Midsummer Night's Dream.'
She added: "I like to challeng myself, but I did question myself with this one because of the expectation that comes with Shakespeare. I'm glad I went for it because I'm loving learng it - it's like going back to A-Level English!"
'Battlefield' is out now, stream and download at https://slinky.to/Battlefield
'Kings and Queens' is due for release on 12 May.
Pre-order at https://slinky.to/KingsAndQueens
Photo: Music-News
Source: music-news.com
Added automatically
72 views