News
Fight over Jackson medical records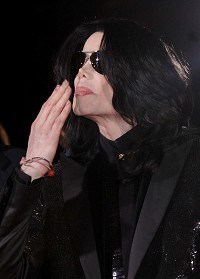 A judge has decided to review medical records from Michael Jackson's long-time dermatologist before deciding whether the documents should be turned over to defence attorneys seeking to show the singer was addicted to a powerful painkiller at the time of his death.
Los Angeles Superior Court Judge Michael Pastor will review files from Dr Arnold Klein that cover the final nine months of Jackson's life.
Klein is fighting the release of the files to attorneys for Dr Conrad Murray, citing patient confidentiality rules. Murray has pleaded not guilty to involuntary manslaughter in the death of the pop star.
Attorneys for Murray say they need to review the files to see if the records support a defence theory that Jackson was suffering from withdrawal from the painkiller Demerol when he died unexpectedly on June 25, 2009.
The lawyers contend Klein frequently injected Jackson with Demerol and the singer became addicted to the treatments.
"Due to Dr Klein's actions, Mr. Jackson became physiologically and psychologically dependent on Demerol," Murray's attorneys wrote in a motion filed on Monday. "Dr Murray's right to this information in the criminal case greatly outweighs any privilege or privacy rights asserted by Dr Klein pertaining to the records of Mr Jackson who is now deceased."
Authorities have accused Murray of giving the singer a lethal dose of the anesthetic propofol, which is normally administered in hospital settings. His attorneys have said he did not give the singer anything that should have killed him.
Source: music.uk.msn.com
Added by AutoAdmin
838 views