News
NME issues apology to Morrissey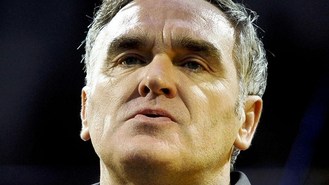 Music magazine NME has apologised to Morrissey over an article that he said accused him of racism.
The former Smiths frontman was suing NME over a November 2007 interview, claiming that the magazine deliberately tried to characterise him as a racist.
The statement comes after the High Court ruled last year that Morrissey could continue with his libel action over the article after NME sought to strike out his claim on grounds of a lengthy delay.
The singer was claiming damages over an item headlined "Morrissey: Big mouth strikes again", which included a quote from him saying: "The gates of England are flooded. The country's been thrown away."
He said it meant that, despite his protestations to the contrary, he was a racist who insisted on espousing shockingly extremist right-wing views.
An NME spokesman said the case has now been settled with the publication of the statement in this week's magazine.
The statement says: "In December 2007, we published an article entitled 'Morrissey: Big mouth strikes again'. Following this, Morrissey began proceedings for libel against us. His complaint is that we accused him of being a racist off the back of an interview which he gave to the magazine.
"He believes the article was edited in such a way that made him seem reactionary. We wish to make clear that we do not believe that he is a racist; we didn't think we were saying he was and we apologise to Morrissey if he or anyone else misunderstood our piece in that way."
The NME spokesman added: "The settlement with Morrissey does not involve payment of any damages or legal costs (other than a small sum of costs which the court ordered NME to pay last year when we applied unsuccessfully to have the case struck out on grounds of delay)."
Source: music.uk.msn.com
Added by AutoAdmin
1090 views