News
Clayton denies money spent on him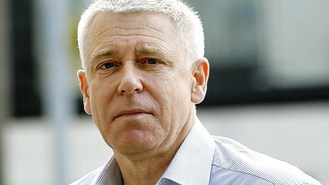 U2 star Adam Clayton has denied that money lodged in his former personal assistant's bank account was spent on him.
Carol Hawkins, 48, stands accused in court of embezzling 2.8 million euro of the bassist's funds. She's pleaded not guilty to stealing 181 cheques from Clayton and lodging money in her own account from 2004 to 2008.
Defence barrister, senior counsel Ken Fogarty, argued that money spent from Hawkins's accounts on lavish purchases, such as designer clothing and limousines, was for the musician's benefit. "I'm denying that," said Clayton during his second day on the witness stand at Dublin's Circuit Criminal Court in Dublin.
Under cross-examination, the U2 star said he never seen Hawkins wear designer shoes "with red soles" or expensive handbags "from Fifth Avenue".
He said it was not his job to speculate what the defendant spent the alleged stolen money on.
Mr Fogarty told the court that money spent from Hawkins's accounts was varied.
"There seems to be a list from the ordinary to the extraordinary of life: from Marks and Spencer to those places where they sell handbags in New York," he went on. "Have you ever seen her walking around with a pair of shoes with a red sole? Can you tell me if you ever saw handbags that cost a small fortune hanging off her arm?" Clayton said he had not.
The jury previously heard that Hawkins owned 22 horses. She also allegedly spent thousands on film and fashion education courses which Clayton suggested were for her children.
Hawkins worked for the bassist for 17 years from 1992. She was signatory to two of his bank accounts and was responsible for signing off on payments related to the star's south Dublin mansion Danesmoate, ranging from petty cash to larger refurbishment bills. The court earlier heard that she lodged the alleged stolen cheques in her personal bank account, a joint account with her then husband John Hawkins and a credit card account.
The hearing will resume on Monday.
Source: music.uk.msn.com
Added by AutoAdmin
846 views