News
No Hendrix music allowed in biopic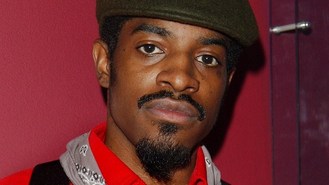 Jimi Hendrix's estate is refusing to allow the late rocker's music to be used in forthcoming biopic All Is By My Side.
Outkast star Andre Benjamin, aka Andre 3000, who is set to star as Hendrix in the movie, will instead cover classic songs by artists including The Beatles, Muddy Waters and Chip Taylor, Rolling Stone magazine revealed, but he will not sing any Hendrix songs at all.
Hendrix's estate previously said in a statement: "Experience Hendrix, LLC, the family-owned company entrusted with safeguarding the legacy of Jimi Hendrix and administrator of the Jimi Hendrix music and publishing catalogue, has made it known many times in the past that no such film, were it to include original music or copyrights created by Jimi Hendrix, can be undertaken without its full participation."
The film - currently shooting in Ireland - will feature reinterpretations of The Beatles' Sgt Pepper's Lonely Hearts Club Band, Waters' Mannish Boy, Taylor's Wild Thing and Hound Dog, among other songs.
Andre said in a statement: "The storyline of All Is By My Side focuses on the early days of Jimi's career, when his performances largely consisted of innovative interpretations of existing songs. These are the performances that got him discovered, blew everyone's minds and helped him become the icon he became."
All Is By My Side, directed by John Ridley, is set during Hendrix's time in England between 1966 and 1967, and follows him as he created his seminal debut album, Are You Experienced, which gave him his first taste of success.
The film also stars Captain America's Hayley Atwell as Linda Keith, the model girlfriend of Keith Richards, with whom Jimi formed a strong friendship.
Source: music.uk.msn.com
Added by AutoAdmin
712 views