News
Beatles and Pistols top vinyl list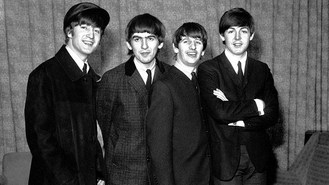 The Beatles and Sex Pistols have dominated a newly compiled list of the world's priciest vinyl.
The groups take up nine places in the top 10 list of the most expensive recordings, which is compiled every two years by Record Collector magazine.
Queen are the only act to break up their stranglehold, with a rare version of Bohemian Rhapsody.
The Quarry Men - a pre-Beatles group featuring John Lennon, Sir Paul McCartney and George Harrison - once again hold the top spot with a unique acetate copy of their demo That'll Be The Day/In Spite Of All The Danger.
The 1958 recording is valued at £200,000, while at number two is a 1981 reproduction of the single - on seven-inch and 10-inch vinyl - which goes for £10,000.
The magazine, which publishes its list on Thursday (November 8), places the Pistols' God Save The Queen/No Feelings at number three with a rare acetate version fetching roughly £10,000.
Another version of the same record, when the group were briefly on A&M Records, is valued at £8,000. Although 20,000 copies were made, most were destroyed, making it a collector's item.
The punk idols are also at number five with the acetate copy of Anarchy In The UK, with No Fun on the B-side, estimated to go for £7,000. Only three copies are known to exist.
The Quarry Men recording at the top of the list was created in July 1958 by the Beatles trio, plus John "Duff" Lowe on piano and drummer Colin Hanlon. The acetate version ended up in Lowe's hands and he sold it to Sir Paul who is still thought to own it. He had it restored and it was used to make the handful of 1981 copies.
Ian Shirley, editor of the Rare Record Price Guide who compiled the list for Record Collector, said when it comes to collectable rare vinyl "the Beatles remain the blue chip investment".
Source: music.uk.msn.com
Added by AutoAdmin
672 views