News
Bon Jovi opens up about daughter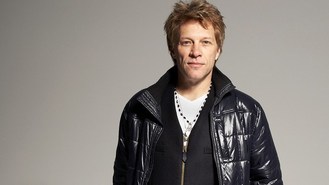 Jon Bon Jovi has admitted he was "shocked" by his daughter's heroin overdose.
The star's 19-year-old daughter Stephanie Bongiovi was taken to hospital after overdosing in a dormitory at her college in New York last month and the Bon Jovi frontman admitted he was as stunned as any other parent would be.
He said: "I didn't have any sisters. We bring home this girl the first day. Now what? Where's the manual? There was no manual. So you bring her up the best you can, you surround her with hugs and kisses and know that she may eventually fall down.
"I appreciate the outpouring of kindness in light of what happened in my household. I'm shocked as much as the next parent with this situation and had no idea. But then you surround them with best help and love and move on, and that's where we're at with it. Steph is a great kid. Great GPA. Cool school, Hamilton College up in Clinton, NY. Everything about it is idyllic. She was doing great. Then a sudden and steep decline."
However, the father-of-four said he was "confident" for the future.
He said: "Hopefully, we caught it when we did and that's the end of it. But who knew?"
Jon, 50, also talked about the music world, admitting he's mystified at how the senior set is dominating on the stage.
"I can't get over it," said the star, who is due to perform with Sir Paul McCartney, Bruce Springsteen and others at next week's 12-12-12 concert to benefit victims of super storm Sandy.
"I'm (expletive) dying already and I'm gonna go out there and play four songs. How do they do it?" he joked. "The Who and (Mick) Jagger and McCartney... I'm not going to be that journeyman... I'm not going to be that 75-year-old guy doing 150 shows a year."
Source: music.uk.msn.com
Added automatically
999 views