News
Sir Elton to rock out on new album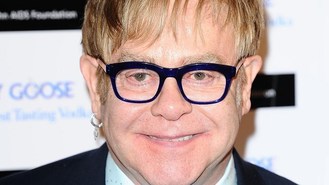 Sir Elton John is to guest star on the new album from rockers Queens Of The Stone Age.
The Crocodile Rock star's appearance was revealed by drummer Dave Grohl, who has also been working with the band, while he and Elton were both guests on Chelsea Lately's US talk show, NME.com reported.
Dave revealed: "Recently, Elton and I recorded something together. Something that people wouldn't imagine the two of us doing together."
Elton added: "I was in Vegas and I flew back to LA and Engelbert Humperdinck had written me a very sweet letter and asked me to sing a duet with him. He is part of my history and I couldn't say no so I went and recorded a song with him.
"Then I drove three blocks and went from Engelbert to Queens Of The Stone Age, which was a bit of a mindf***."
Dave explained that the song was very different to the British crooner's usual style.
He said: "I remember you (Elton) walking in and him being, like, 'Have you got a ballad for me?' and we were just like, 'No, we do not have a ballad for you.'"
Elton added: "After three hours we got it and he (Grohl) drummed on every take and every take was amazing. He's built like a brick s***house when he drums."
Other guests confirmed to appear on the band's new album include Trent Reznor, Mark Lanegan, Nick Oliveri and Jake Shears of Scissor Sisters.
Source: music.uk.msn.com
Added by AutoAdmin
712 views