News
Pharrell trademark 'too similar'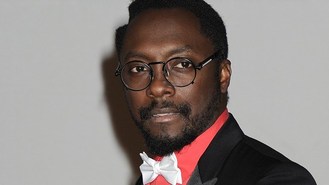 Will.i.am says a trademark Pharrell's company tried to register is too similar to his I AM trademark.
The Black Eyed Peas member has owned the I AM trademark since 2001. He filed oppositions in March and May against Pharrell's company, i am OTHER. It launched in 2010.
In a statement, Will.i.am's lawyer Ken Hertz said trademark lawyers for Will.i.am and Pharrell "discussed the matter for several months". He added because of the US Patent and Trademark Office's deadlines, Will.i.am "had no choice but to lodge his objection at the time he did".
Mr Hertz said the lawyers for the musicians first spoke in December.
Pharrell said in a statement he's "disappointed" and "surprised" by Will.i.am's opposition.
"The plain truth is that Will has obstructed every overture made by Pharrell to amicably resolve this matter and has steadfastly refused to engage in a dialogue," said Pharrell lawyer Brad Rose in a separate statement.
Will.i.am uses I AM for a number of his businesses, including his charity foundation I AM ANGEL.
The Voice coach had earlier put out tweets suggesting he was not taking action against Pharrell.
Will tweeted: "i.am not suing @Pharrell and I never was... what i.am doing is #iamangel TRANS4Ming inner cities with #STEAM tools... http://www.iamangelfoundation.org."
He also tweeted: "i.am not suing @Pharrell & I NEVER WAS.. What i.am doing is... #iamSCHOLARSHIP sending kids to school debt free. go2 http://www.iamANGELfoundation.org."
Source: music.uk.msn.com
Added automatically
1012 views