News
Everly brother Phil dies at 74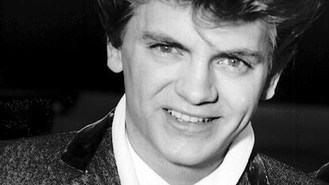 Phil Everly of 1950s and 60s vocal group The Everly Brothers, has died in California at 74 from lung disease complications, his wife Patti said today.
"We are absolutely heartbroken," she told the Los Angeles Times, blaming the disease on a lifetime of cigarette smoking. "He fought long and hard."
The music of Everly and his brother Don influenced the Beatles, the Beach Boys, the Byrds and many other rock, country and folk singers. Their hits included Cathy's Clown, Wake Up Little Susie, Bye Bye Love, When Will I Be Loved and All I Have To Do Is Dream.
In the late 1950s and 1960s, the Everly Brothers fused rock 'n' roll with their high harmony, while their poignant lyrics captured the restlessness and energy of a generation.
Their career spanned five decades, although they performed separately from 1973 to 1983. In their heyday between 1957 and 1962, they had 19 top 40 hits.
The Beatles, early in their career, once referred to themselves as "the English Everly Brothers" and Bob Dylan once said: "We owe these guys everything. They started it all."
The two broke up amid quarrelling in 1973 after 16 years of hits, then reunited in 1983, "sealing it with a hug", Phil Everly said.
Although their number of hit records declined in the late 1980s, they made successful concert tours in the US and Europe.
They were inducted into the Rock 'n' Roll Hall of Fame in 1986, the same year they had a hit pop-country record, Born Yesterday.
Don Everly was born in 1937 in Brownie, Kentucky, to Ike and Margaret Everly, who were folk and country music singers. Phil was born in 1939 in Chicago, where the Everlys moved to when their father grew tired of working in the coal mines.
The brothers began singing country music in 1945 on their family's radio show in Shenandoah, Iowa. Their career breakthrough came when they moved to Nashville in the mid-1950s and signed a recording contract with New York-based Cadence Records.
Their break-up came dramatically during a concert at Knott's Berry Farm in California. Phil Everly threw his guitar down and walked off, prompting Don Everly to tell the crowd: "The Everly Brothers died 10 years ago."
During their break-up they pursued solo singing careers with little fanfare. Phil also appeared in the Clint Eastwood movie Every Which Way But Loose. Don made a couple of records with friends in Nashville, performed in local nightclubs and played guitar and sang background vocals on recording sessions.
In 1986 Don Everly said the two were successful because "we never followed trends. We did what we liked and followed our instincts. Rock 'n' roll did survive, and we were right about that. Country did survive, and we were right about that. You can mix the two but people said we couldn't".
In 1988, the brothers began hosting an annual homecoming benefit concert in Central City, Kentucky, to raise money for the area.
Phil Everly's son Jason said today his father died of chronic obstructive pulmonary disease at a Burbank hospital.
Source: music.uk.msn.com
Added by AutoAdmin
620 views