News
Brandon Flowers' struggle to juggle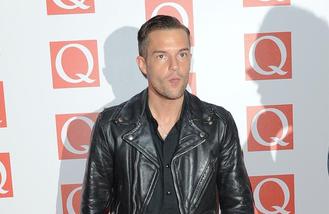 Brandon Flowers "struggles" with raising his kids and having a career. The Killers frontman tries hard to find a balance between family life with wife Tana and their sons Ammon, seven, Gunnar, five, and three-year-old Henry and his "desire" to create and compete.
Asked if he struggles with fatherhood and the demands of the band, he said: "Yeah. I struggle with it every day. But I do take daddy time off and I also have this strong desire to create."Sometimes it's a desire to compete. A lot of the time I'll be competing with older stuff, like Blue Oyster Cult. I'll hear a purity in that stuff that I don't hear on modern radio and I'm striving for that sound in my own music."
The 'Read My Mind' hitmaker loves hiking in the Las Vegas desert, both because it gives him quality bonding time with his sons but also to find inspiration for his songwriting.He told Q magazine: "The desert doesn't leave you. It energises me. That's where I go for inspiration and perspective, where I take my kids on a hike."
Source: www.msn.com
Added by AutoAdmin
454 views