News
Mark Ronson's global record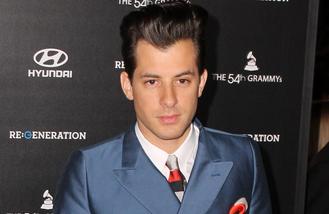 Mark RonsonMark Ronson recorded 'Uptown Funk' in five cities. The 39-year-old music producer was so keen to have Bruno Mars on the track that he followed the 'When I Was Your Man' hitmaker around the world whilst he was on tour.
When asked where the hit song was recorded, he shared: "Vancouver, Toronto, London, Memphis, Los Angeles, everywhere. "Wherever [Bruno] was on the road, I just grab my bass, get on a flight and go and meet him and that's how we got it done. "Bruno - who has previously worked with Mark on his album 'Unorthodox Jukebox' - joked that he was just doing the song to return the favour. He said: "I called him for 'Unorthodox Jukebox' and Mark produced 'Locked Out of Heaven' with me, 'Gorilla', 'Moonshine' and a lot of stuff."
So he called me up and said, 'I'm doing my album, return the favour, you little guy'. And he chased me around all over the world.
"Meanwhile, Mark previously revealed that his computer exploded while he was creating the song but admitted that despite the technical hitch, it was the song he was "most excited" about. He shared: "I worked so hard. It had to be the first single because I'm most excited about it out of anything I've ever done. "I was in the studio, playing the guitar. We heard this sizzling and suddenly the computer screen explodes."
Source: www.msn.com
Added by AutoAdmin
437 views