News
Iggy Azalea gets injunction against ex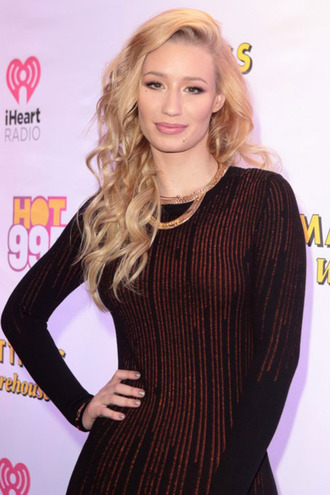 Iggy Azalea has been granted an injunction to prevent the release of her early songs by her ex-boyfriend, Maurice Williams.
The Fancy rapper was issued a preliminary injunction by US District Judge Beverly Reid O'Connell, who said that there was "sharply conflicting testimony" regarding the circumstances surrounding the case.
Iggy, using her birth name Amethyst Kelly, filed the lawsuit last September after hearing about previously unheard music she claimed had been released by her ex, as rapper Hefe Wine, alleging that any agreement to do so was a forgery.
The 24-year-old singer was referring to an EP titled Inizio, as well as songs and videos titled U Ain't My Daddy Lyric Video and Hefe Wine It Ain't Trickin' Ft Iggy Azalea. She claimed they, along with other unreleased master recordings, were downloaded from her personal computer when she was dating Maurice.
Judge O'Connell said: "In light of the obvious discrepancies in the Agreement indicating that it is a fabrication, however, coupled with the many inconsistencies revealed during the Court's evidentiary hearing, the Court finds that Ms Kelly has at the very least raised 'serious questions' about the validity of this Agreement."
Iggy has had hits with Fancy, Problem with Ariana Grande, Black Widow alongside Rita Ora and Booty with Jennifer Lopez. A recent accolade saw her named favourite hip hop artist at the People's Choice Awards.
Source: www.msn.com
Added automatically
763 views