News
Brandon Flowers' mature record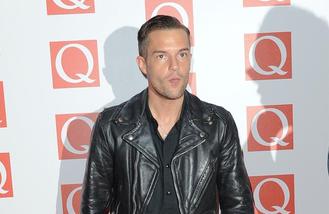 Brandon Flowers doesn't want to "embarrass himself" with his new album.
The Killers frontman has been working on his second solo LP and felt it was important to have a more grown-up sound that reflected his life.
He said: "I'm 33 years old and I have three sons, I've got to try to commit to myself and no embarrass myself.
"A lot of these songs could be about a man and his wife. I'm coming up on 10 years of marriage, and it's not a cakewalk."
Brandon has been listening to solo albums of other frontmen and women and thinks he is too much of a "pop tart" to create a record like The Strokes' Julian Casablancas did with The Voidz.
He said: "I don't know if I have that in me. It's like David Bowie doing 'Tin Machine' or something like that. I just can't. I'm too much of a pop tart."
The singer's first solo effort, 'Flamingo', was criticised for sounding a lot like a Killers record, so this time round he has worked with producer Ariel Rechtshaid and given him "some freedom" to play with his sound.
He told NME magazine: "I'm so much a part of that Killers sound, so for me to move away from it, I had to give Ariel some freedom, a little bit more slack on the rope.
"A lot of times it worked, and when it didn't, I was able to have a strong enough hold on things to pull the rope and get it where I need to get it."
Source: www.msn.com
Added automatically
738 views