News
Blur's Graham Coxon: Kanye is an idiot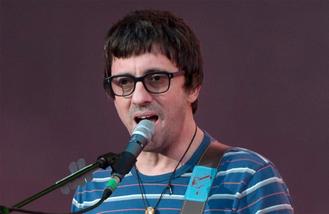 Blur's Graham Coxon thinks Kanye West is an ''idiot''.
The guitarist has blasted the 'All Day' rapper and even questioned whether he writes the music which has featured on his six studio records.
Asked what he thinks about the musician, he raged: ''He's a f**king idiot, isn't he? Does he even make his own albums?''
The 46-year-old musician continued to attack the controversial star - who has two-year-old daughter North with his wife, Kim Kardashian West - by insisting ''there's no shape'' to his music and rubbishing his lyric-writing ability as ''idiotic''.
He said: ''People aren't interested in learning instruments and putting effort and time into it. They want it immediately. It's McDonald's, isn't it? It's convenient.
''But all I hear is a loop starting, some bloke starts to sing or rap, and the loop finishes. There's no shape to this stuff. And the lyrics just seem to be idiotic.''
And after laying into the star, the rocker slammed the wider music industry by insisting all modern music is ''boring''.
He ranted to The Guardian newspaper: ''Really, the whole music business is s**t, isn't it?
''We need more groups that have a bit more passion or sexiness or politics or something going for them.
''Instead, it just seems like a splurge of s**t all over the internet. And it's just so boring - people in too much make-up with session musicians.''
This article was from BANG Music and was legally licensed through the NewsCred publisher network.
Source: www.msn.com
Added by AutoAdmin
421 views