News
Dr. Dre to release first album in 16 years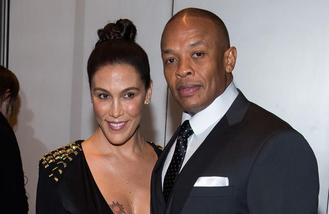 Dr. Dre is set to release his first album in 16 years.
The 50-year-old musician has recorded a brand new album as the soundtrack to 'Straight Outta Compton' - a biographical drama based on the story of hip hop group N.W.A., which featured Dre as well as DJ Yella, Easy-E, Ice Cube, MC Ren and Arabian Prince throughout the years.
Ice Cube let slip the news during an interview with Philadelphia's Power 99 teasing the LP would be released on Saturday (01.08.15), although sources have since suggested it won't be available until a later date and Dre will instead confirm the record on his Beats 1 radio show 'The Pharmacy' on Saturday.
Speaking about the album, Ice Cube said: "It's mega. It's Dr. Dre, it's what everybody's been waiting for.
"It's definitely a dope record, and he's dropping it all on the same day."
The album will be his first studio record since 1999's '2001' and although he was believed to be working on a new collection called 'Detox' from 2001 to 2008, it was later scrapped after several songs were leaked.
Earlier this year, Dre hinted his new music could play a key part in 'Straight Outta Compton' - which he has produced alongside Ice Cube - when he revealed he was working on something for the film.
He said: "I'm working on something right now. I don't want to put it out there just yet and say that I'm definitely gonna put it out. But I'm really feeling what I'm working on right now.
"This would be a record that's inspired by the movie."
Source: www.msn.com
Added automatically
881 views