News
Mariah Carey calls music industry 'very difficult'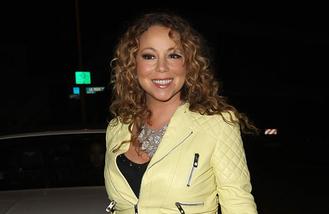 Mariah Carey believes the modern music industry is "very difficult".
The 45-year-old star has revealed she thinks it's much harder to become a popular musician who can leave a legacy nowadays, so admitted she is unsure whether anyone will be able to replicate her success.
Asked who will be the "next Mariah", she said: "Everybody should be their own person. The music industry today is a very difficult place to have a long lasting career. Especially if you are trying to be a carbon copy of someone else. The best advice I can give is to work as hard as you can, try not to alienate people, and love what you do!"
The 'We Belong Together' hitmaker - who has achieved 18 number one singles in the US since the start of her career, more than any other artist - is currently performing at her Las Vegas residency and explained the show has stopped her from starting work on her 15th studio album.
She said: "I haven't started writing my all new album yet. Currently I'm absorbed in making my show, '#1 to Infinity', the most fun for my fans as possible."
However, the star hinted she may be more eager to head back into films instead of music when her residency ends, having previously starred in 2001's commercial and critical flop 'Glitter' and 2009 drama 'Precious'.
Asked whether she wants to do more films, she told Gay Vegas magazine: "I would love to! I love acting. It's a totally different way for me to express my creativity."
Source: www.msn.com
Added automatically
843 views