News
Noel Gallagher admits there's only a 'one per cent' chance that Oasis will reunite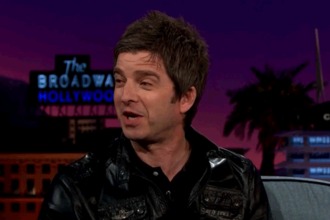 Noel Gallagher has admitted that there is only a 'one per cent' that former band Oasis will ever reunite.
The High Flying Birds frontman has said that there would have to be 'extraordinary' circumstances for him to take to the stage with brother Liam Gallagher again.
Speaking in a new interview with Italian radio station Citta, he said: "Oh one, there's a one per cent chance it might happen, but I don't think so."
The 48-year-old added that he didn't see the 'point' in reuniting as he didn't need to do it for the money or the record sales.
Gallagher added: "There would have to be extraordinary circumstances, cause I wouldn't do it artistically, I don't need the money, I don't need the record sales.
Top 10 most powerful people in pop  
"I can't think of a reason that I would look to do that. What would be the point? I don't know. I don't see what the point would be."
Despite claiming that an Oasis reunion wasn't on the cards, Gallagher recently claimed that he'd consider it if Sir Paul McCartney penned them a comeback track.
After the Beatles star publicly said that he'd love the band to get back together, Gallagher told Yahoo:
"I did read that, yeah... tell him if he writes our comeback single, it's on. Tell him to write an Oasis track and then we'll talk. I'll just put that out there."
Source: www.msn.com
Added automatically
726 views