News
Lauryn Hill cancels O2 Shepherd's Bush show because she has been 'banned from the UK'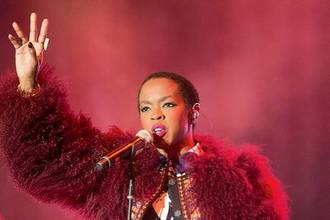 Fugees star Lauryn Hill claims she has been banned from entering the UK, forcing her to cancel a sell-out show at the O2 Shepherd's Bush Empire.
The 40-year-old singer, who was due to play a one-off acoustic set at the venue on Wednesday, told fans on Facebook: "I've been informed that I won't be able to enter the UK for a period of time due to my past legal situation.
"For this reason I have to cancel my concert on July 15th. Know that I was looking forward to performing in London this summer, and that I appreciate all of my fans and supporters both in London, and throughout the UK.
"I look forward to seeing you again as soon as I'm able to."
Ms Hill was jailed two years ago after being convicted of tax evasion - to the tune of $1 million - by the IRS.
But she has since returned to the UK, playing five dates at Brixton Academy in September. The shows were beset by technical issues and Ms Hill - whose hits include Doo Wop (That Thing) and Ex-Factor - arrived on stage 90 minutes late, stoking fans' ire before she had even uttered a note.
She then went on to play remixed versions of her classics, disappointing those who had shelled out £50 to hear the songs as they remembered them.
The Home Office was not immediately able to confirm whether Ms Hill, who cancelled a show in Israel earlier this year amid pressure to boycott the region, had been banned from entering Britain.
Source: www.msn.com
Added automatically
790 views