News
Janet Jackson Unveils Title Track Of Her New Album, Unbreakable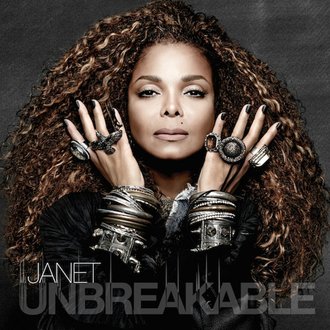 Janet Jackson has revealed the title track and tracklist for her comeback record, Unbreakable, out October 2.
Unbreakable will be the 11th studio album for Janet and the first release since Discipline in 2008. The album will featurie 'No Sleep' featuring J Cole and a Missy Elliott collaboration entitled 'Burnitup!'.
The title track is a velvet soft, pop ballad with some deep bass samples and a timeless chorus. 'Unbreakable' boasts a glossy production and Jackson's vocals sounding as impassioned and stirring indicative of an artist that never moved beyond a 'heyday', she's still in it.
In Jackson's press release, the singer's team detailed some of the lyrical content of the new album: ""Themes will include, Janet's views on where we stand today as individuals and as the inter-related elements of a planet," it says. "Some of these relate to her convictions passionately expressed in '...Rhythm Nation 1814', including the need to bring things out in the open and to have a dialogue." 
"The album also will mark the first time Janet Jackson has opened up about her brother Michael and with reflections concerning her youth. Inherent in this music will be her feeling that we must learn to celebrate life and the things each of us experiences and endures and how that process can make each person stronger. The album, she assures her fans, contains messages and observations throughout, that are based on the fact that Janet Jackson has lived a lot of life."
The full tracklist for Unbreakable is below:
'Unbreakable'

'Burnitup!' (feat. Missy Elliott)

'Dammn Baby'

'The Great Forever'

'Shoulda Known Better'

'After You Fall'

'Broken Hearts Heal'

'Night'

'No Sleep' (feat. J Cole)

'Dream Maker/Euphoria'

'2 B Loved'

'Take Me Away'

'Promise'

'Lessons Learned'

'Black Eagle'

'Well Traveled'

'Gon B Alright'
Source: www.msn.com
Added automatically
684 views