News
Amy Winehouse's friend urges people to focus on her talent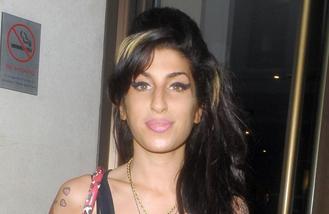 Amy Winehouse's best friend wants people to remember the singer for her talent rather than her death.
The 'Rehab' singer died four years ago at the age of just 27 from alcohol poisoning, after battling drink and drug addiction for years, and Juliette Ashby - who has known Amy since they were both four years old - hopes people won't forget her talent.
When asked what she thinks of people who say Amy was just a junkie, Juliette told E! News: "That's not the truth. She does not deserve to be known like that. It's not fair. I want people to celebrate my best friend the same way that I do in my own head.
"Everyone looks at her and thinks of the horrible things that happened to her. I want people to focus on the fact she had a wonderful life. At the end she had clarity. She was just like you and me, she had a great life with great friends and she had a lot of fun but when it all got too big, it went wrong. That's the truth. She loved life and she was very happy and she was no different from anyone else."
Juliette also revealed that Amy never wanted to be famous but just wanted to make good music.
She said: "When we were young teenagers she wanted to be a roller waitress, a writer or a comedian. Fame wasn't an incentive for her. Music was. It was just part of who she was, and that's what I am like too. That's why we were best friends, we both completely understood one other.
"She had a short attention span and if you mix that sort of personality type with life situations and then you add fame and money and influences, people who don't say no to you or [who] have other intentions for their own benefit, then it's a recipe for destruction.
"It's like putting someone on a train to destroy themselves."
Source: www.msn.com
Added automatically
669 views