News
Iggy Azalea announces new album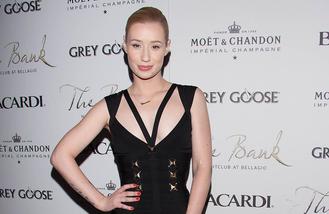 Iggy Azalea's new album will be called 'Digital Distortion'.
The 'Fancy' rapper has revealed she's well on her way to completing her new album and has announced the title of the record, which she said fans can expect to hear next year.
In a Q&A on Twitter, she told one user: ''digital distortion is not a song title, its the name of my album. (sic)''
But new music from the 25-year-old star isn't far off as she teased she will be dropping the first single from the LP at some point in the next few weeks.
Asked when she'd be releasing the lead track, she said: ''this month. (sic)''
However, Iggy - who released her debut 'The New Classic' last year - admitted she hasn't finished the collection, which she hopes to release ''next year,'' and is planning to ''ask people soon'' to collaborate with her.
After a fan complimented her on a selfie, she wrote: ''thankyou! im going to go and play my album to someone from def jam and i wanted to look nice. (sic)''
But asked if she'd finished the collection, she commented: ''no im still working on a few things. (sic)''
During the surprise Q&A she also revealed she wrote a verse for a Selena Gomez track called 'Girl Crush', but the song was eventually shelved.
She said: ''i did a song for her a while ago but she didnt release it, it was called girl crush. shes great.
''i didnt write it for her, just a verse. but it was very different to the current stuff so it may not have fit her new music :-) (sic).''
Source: www.msn.com
Added automatically
681 views