News
Sam Smith's second album to be out in 'next year or so'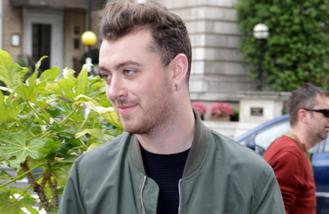 Sam Smith's second album will be out "in the next year or so".
The 'Writing's On The Wall' singer has rubbished claims he's planning to follow in the footsteps of fellow James Bond theme-song writer Adele by taking a break from the music industry and insisted he's already working on the follow up to his debut album 'In The Lonely Hour'.
He shared: "I'm not going away for a very long time. I've heard some people say that I'm not making an album for a long while but that is false.
"I'm already writing my album. I've got the title and I've got two songs I'm absolutely in love with. I'm a songwriter and an artist and I think and breathe my second record every day of my life.
"I will bring my album out in the next year or so, but it's not going to be immediate because I think people are going to get sick of me if I brought an album out next week."
The 23-year-old star - who also admitted he's currently "very single" following his split from US dancer Jonathan Zeizel earlier this year - admitted he is worried about people getting bored of him and his music, however.
He told The Sun newspaper: "It's important to take little breaks. But if you go back in the day The Beatles used to release so many albums a year. They were released quicker.
"But it is important that I go away for a few months. People will get sick of me. Even I'll get sick of me."
Sam's confession comes after 'Shake It Off' hitmaker Taylor Swift announced that she thinks she should "take some time off" because "people might need a break" from her.
Source: www.msn.com
Added automatically
705 views