News
Taylor Swift: Kanye reconciliation is career highlight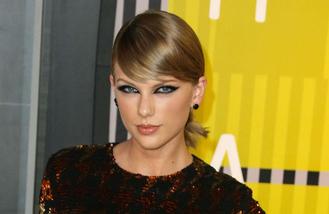 Taylor Swift says making up with Kanye West is a career highlight.
The 25-year-old star was interrupted by the rapper at the MTV VMAs in 2009 after winning the Best Video award as he believed Beyonce should have won and she's admitted the moment had a huge impact on her at the time.
She explained: "When the crowd started booing, I thought they were booing because they also believed I didn't deserve the award.
"That's where the hurt came from. I went backstage and cried, and then I had to stop crying and perform five minutes later."
"I just told myself I had to perform, and I tried to convince myself that maybe this wasn't that big of a deal. But that was the most happenstance thing to ever happen in my career."
However, Kanye faced a backlash over the incident and years later they have been able to put it behind them, which is something the 'Bad Blood' hitmaker is thrilled with because it means they've managed to overcome the event.
She told GQ magazine: "And to now be in a place where Kanye and I respect each other-that's one of my favourite things that has happened in my career."
Source: www.msn.com
Added automatically
665 views