News
Damon Albarn: Noel Gallagher is 'hilarious'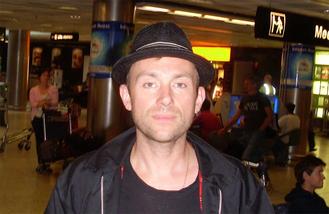 Damon Albarn thinks Noel Gallagher is "hilarious".
The blur frontman had a vicious rivalry with the Oasis rocker and his bandmates during the 1990s but relations between the pair have now thawed and they now enjoy spending time with each other.
Asked if they hang out, he said: "Yeah, occasionally. I always enjoy his company. He's hilarious."
While Oasis show no signs of settling the differences between themselves having split in 2009, blur reformed earlier this year for a new album and tour, despite the fact Damon claims he tries to "avoid" playing with his bandmates.
Questioned on whether he enjoys getting back on stage with the band, he confessed: "I still try to avoid it like the plague, to be honest with you. But something weird happens once I've stepped onstage: I just have the best time. And then as soon as we get off, I say, 'Never again.' It's very strange. There has to be some sort of psychological paper that explains that emotion of trying to not do something; and then doing it, and then loving it; and then as soon as you've done it, trying not to do it again."
But the 47-year-old singer doesn't have many shows left with blur and will then be working on new music for his virtual band Gorillaz.
He told Rolling Stone magazine: "I'm in the very early days on a new Gorillaz record. So far, it's really fast, and it's got quite a lot of energy. I've been stuck on piano, somewhere off Broadway, for years now. I want to go somewhere completely opposite of that."
Source: www.msn.com
Added automatically
734 views